Cummings Properties History: Celebrating 50 Years
50 Years of Building Communities
Beginning in 1970, Bill Cummings had a vision for creating places where businesses could grow and prosper, and for supporting the organizations that contribute to a vibrant community. Today, the Cummings Properties portfolio has grown to 11 million square feet of commercial real estate in 11 cities and towns north of Boston.
In keeping with this sense of community, the majority of Cummings Properties' buildings were donated many years ago to Cummings Foundation by Bill and Joyce Cummings. These buildings are operated for the sole benefit of the Foundation, which has awarded more than $375 million in grants to local area nonprofits.
---
1970 - The Beginning
Bill Cummings establishes Cummings Properties, headquartered in Woburn, MA. At the time, it was known as Cummings Industrial Centers, Inc.
---
1971 - Development at a Major Crossroads
Cummings Properties develops Cummings Park on Washington Street in Woburn, making it the first major commercial real estate development at the junction of Route 128 (I-95) and I-93.

---
1979 - Scaling Up
Tower Office Park, located at the intersection of Route 128 (I-95) and I-93, opens as the firm's first mid-rise office building.
---
1986 - A Foundation for Local Giving
Bill and Joyce Cummings establish Cummings Foundation, with a focus on local giving. This same year, Cummings Properties builds the 150-unit Place Lane Condominium in Woburn.
---
1989 - Regional Expansion
Cummings Properties begins acquiring properties in communities beyond Woburn, including Burlington, Marlborough, Medford, Somerville, Stoneham, Sudbury, Wakefield, and Wilmington.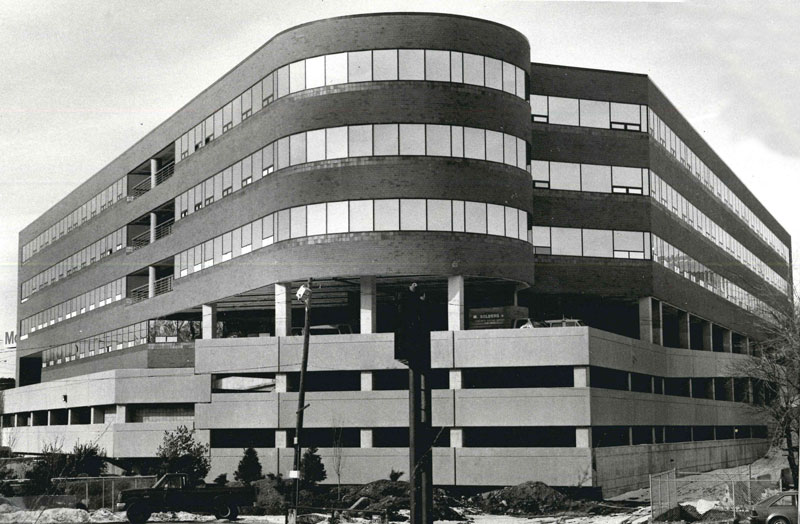 ---
1990 - A Move into Senior Living
Cummings Foundation renovates the former Choate Memorial Hospital, creating—and welcoming the first residents to—New Horizons at Choate, a not-for-profit assisted and independent living community.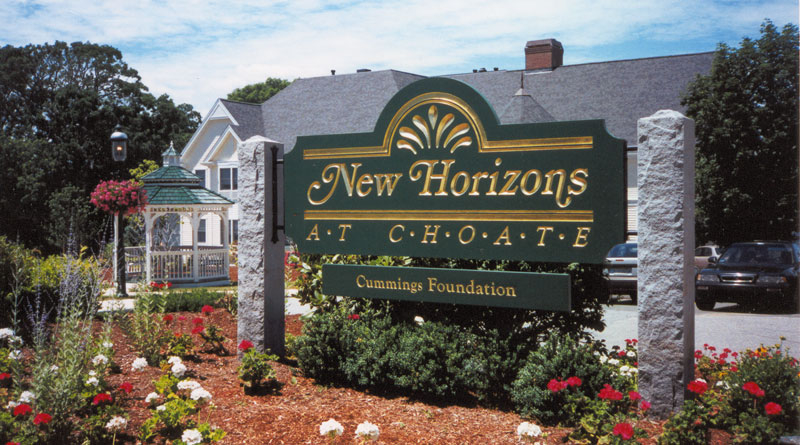 ---
1991 - A Community Voice
Bill Cummings establishes Community Newspapers, Inc., which publishes the first edition of Woburn Advocate, followed shortly by Winchester Town Crier and Stoneham Sun. Dennis Clarke is named as general manager of Community Newspapers.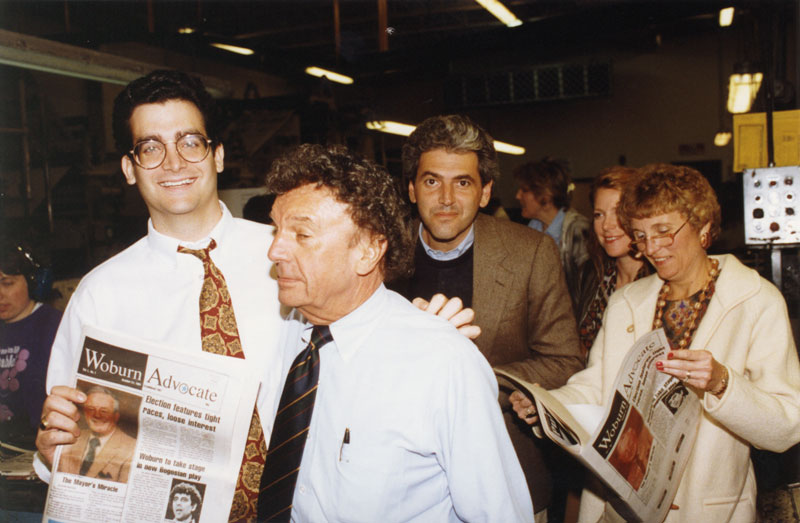 ---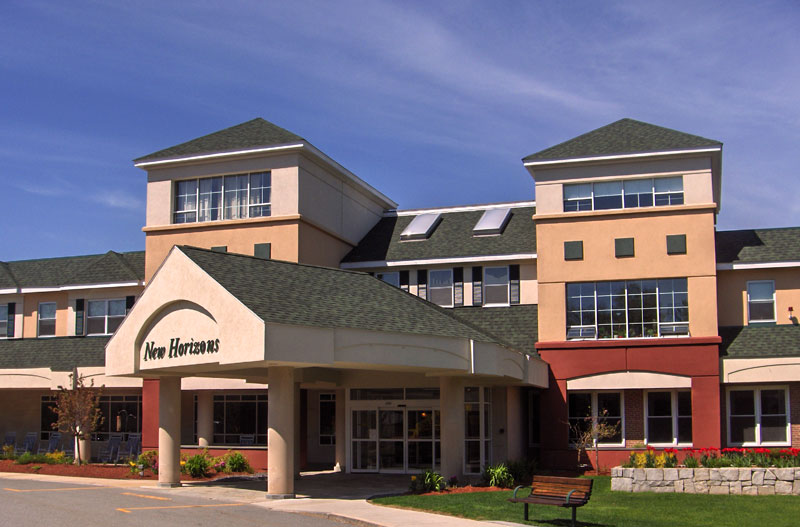 ---
1996 - Transforming a Landmark Property
Cummings Properties purchases the 2 million-square-foot former headquarters of United Shoe Machinery Corporation in Beverly. The firm begins a top-to-bottom restoration of the 1903-era North Shore landmark, and transforms the dilapidated "Shoe" into the award-winning Cummings Center.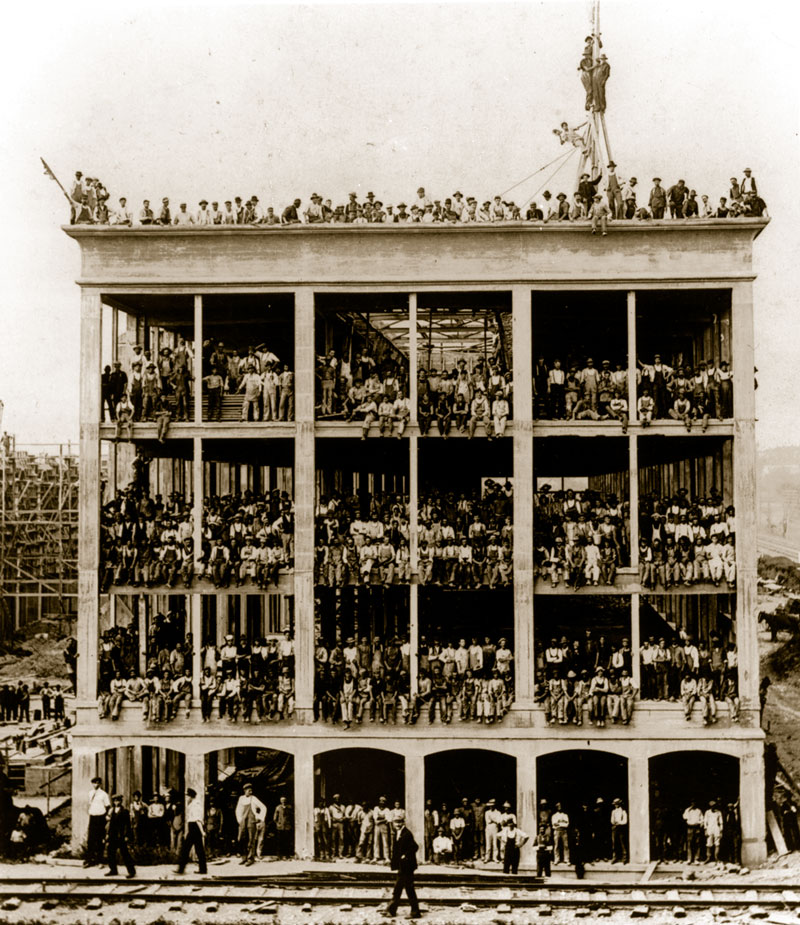 ---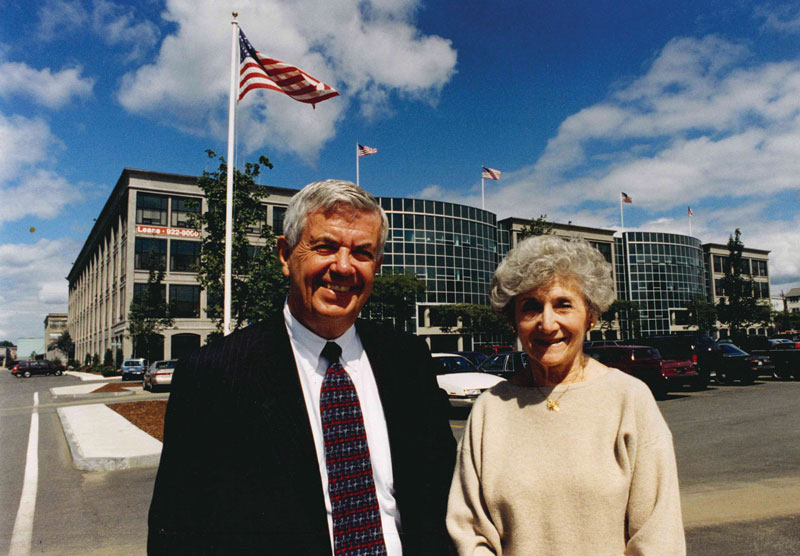 ---
1998 - Honors for an Entrepreneur
Bill Cummings is named Real Estate Entrepreneur of the Year for New England by Ernst & Young.
---
1999 - New Leadership
In September, Dennis Clarke and Michael Pascavage assume the co-presidency of Cummings Properties, succeeding the late Jamie McKeown. In 2004, Dennis Clarke is named president and CEO of Cummings Properties.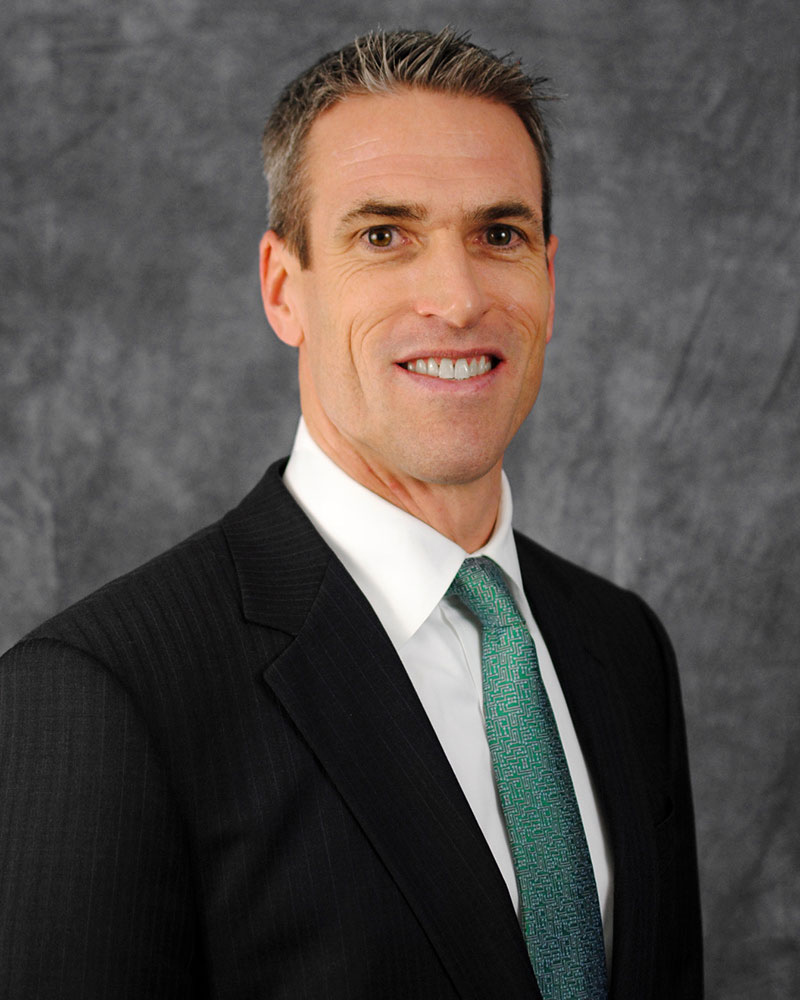 ---
---
2008 - A Flagship is Born
Cummings Properties opens the newly constructed TradeCenter 128 on the site of the original Northeast Trade Center in Woburn. The highly visible campus, which includes a 550,000-square-foot first-class office building and Middlesex County Superior Court, directly fronts Route 128/Interstate 95, also known as America's Technology Highway. In 2010, TradeCenter 128 is named Real Estate Project of the Year by Boston/SF News.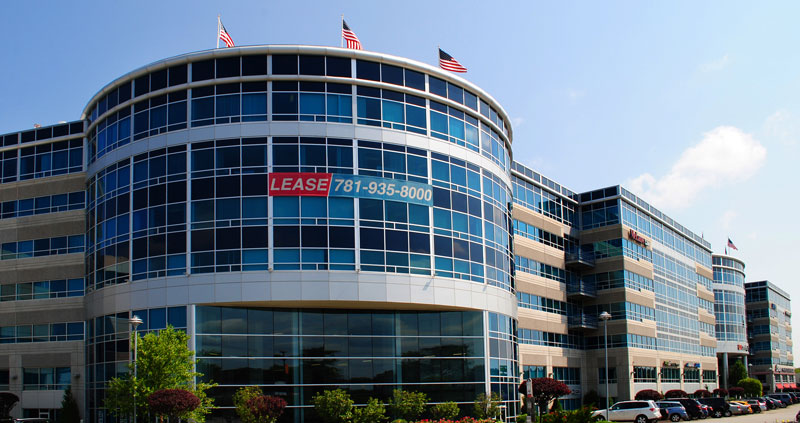 ---
2009 - Early Adoption of Shared Work Space
Cummings Executive Suites opens at TradeCenter 128, offering ready-to-use office and conference space available by the day, week, or month. Starting with 12 offices, it expanded by 2012 to more than 240 offices across three Cummings locations.
---
2011 - A Public Commitment to Giving
Bill and Joyce Cummings join the Giving Pledge, founded by Warren Buffett and Bill and Melinda Gates to encourage philanthropy among the world's wealthiest individuals. Cummings Properties receives Energy Star awards for 18 Commerce Way in Woburn and 500 Cummings Center in Beverly. A total of 10 Cummings buildings have earned the Energy Star distinction by meeting or exceeding the EPA's rigorous standards.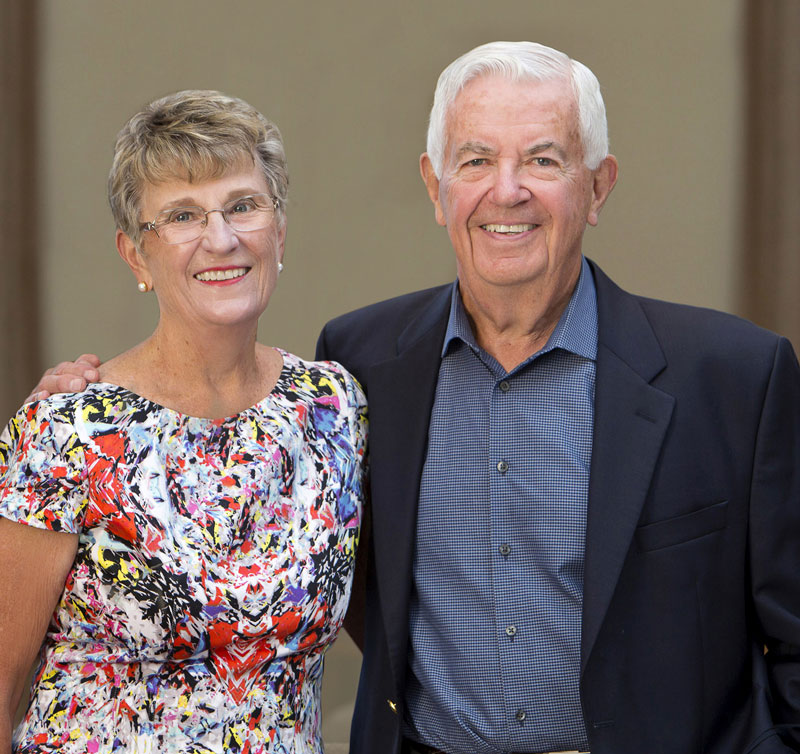 ---
2012 - North Shore Expansion
Cummings Properties acquires 50 Dunham Road in Beverly, one of the few remaining large, highly visible sites directly fronting Route 128. The building was the world headquarters of Parker Brothers, maker of Monopoly.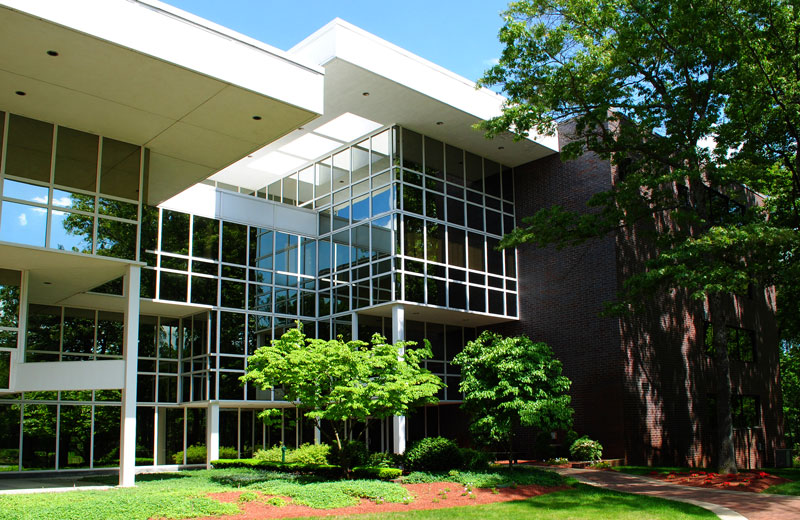 ---
2013 - Employees Shape Community Giving
After a pilot program the previous year, Cummings Properties launches its annual Cummings Community Giving program, inviting staff members to select local charities to receive $1,000 each from the Company.
---
2015 - Supporting our Armed Forces
The United States Department of Defense recognizes Cummings Properties for being a Patriotic Employer, supporting its staff members who serve in the armed forces.
---
2016 - Expanding to Residential
Cummings Center becomes a true "live-work-play" community with the opening of Elliott Landing, a 73-home luxury condominium. Boston Business Journal names the Cummings organization the Top Corporate Charitable Contributor in Massachusetts.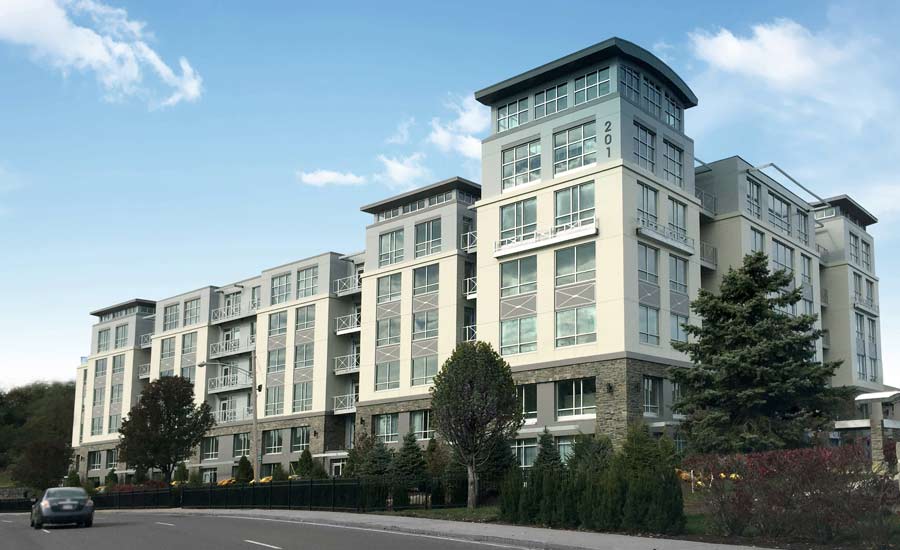 ---
2017 - Growth in Andover
Cummings Properties expands into its 11th community, Andover, with the acquisition of 40 Shattuck Road.
---
2018 - Next Phase of Leadership
Eric Anderson is named Cummings Properties' fourth president. His predecessor, Dennis Clarke, assumes the role of chairman and CEO. Bill Cummings releases his self-written memoir, Starting Small and Making It Big, and embarks on a book tour to dozens of top universities. With $34.5 million in charitable donations, the Cummings organization is named Massachusetts' Top Corporate Charitable Contributor by Boston Business Journal for the third year in a row.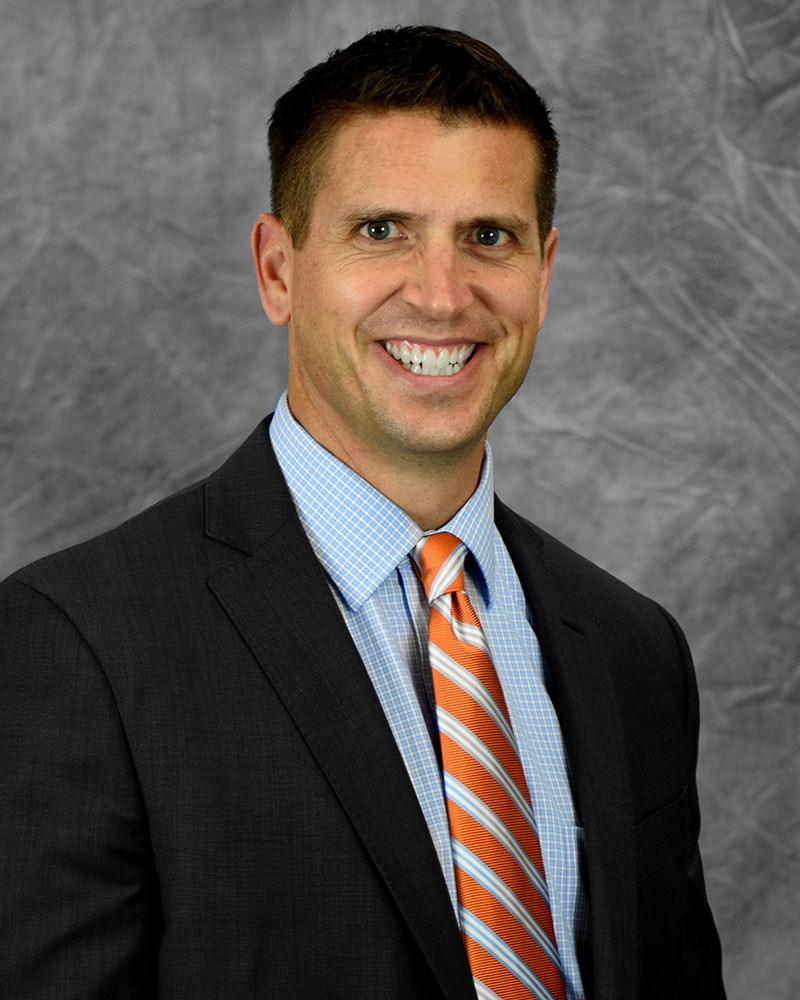 ---
2019 - New Developments at Dunham Ridge
Harvard Business School publishes "Bill Cummings: The Cummings Way," a case study on the Cummings organization. Cummings Properties completes 48 Dunham Ridge, a 160,000-square-foot Class A building, and begins work on 51 Dunham Ridge, a 154,000-square-foot mixed use property.
---
2020 - Rising to the Challenge
Cummings Properties celebrates 50 years of building communities. The organization redoubles its efforts to support local economies during the global pandemic by providing emergency relief funding through Cummings Foundation, keeping its buildings operational for the many essential businesses it serves, and developing new properties on spec to accommodate the suburban "COVID tech boom."
---
2021 - Hope, Rebirth, and Emergence
To convey hope as Massachusetts begins to emerge from the pandemic, Cummings designs, constructs, and installs 22 largescale "Iron Butterfly" sculptures at various properties associated with the organization. By pivoting to focus on meeting the high demand for lab space, the Company not only regains but surpasses pre-pandemic occupancy levels.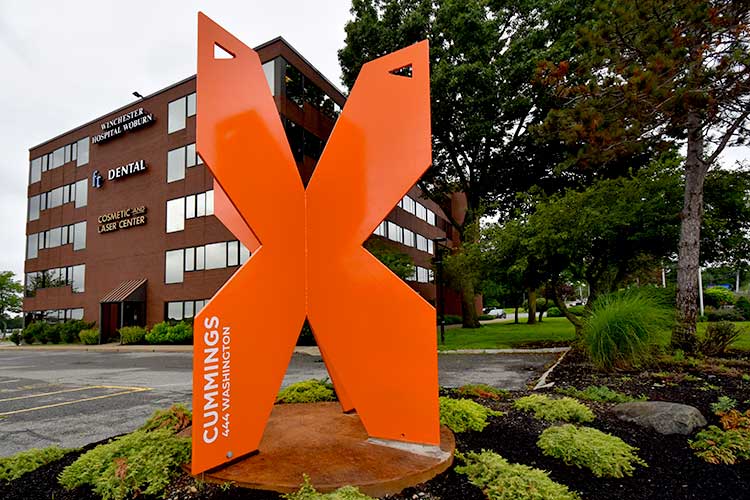 ---
---