2,000 – 13,000 SF labs now available
Contact us today!
---
---
Phases 1 & 2 fully leased! Phase 3 now available
With Emerging Tech Center Phase 1 and Phase 2 fully leased, construction of turn-key labs at Phase 3 is now complete. Four of the five planned labs at ETC 3 remain available for lease, and can be leased separately or connected to create a larger footprint up to 13,000 SF. Enjoy easy highway access, brand new construction, and room to grow, all at a fraction of the rates in Boston and Cambridge. Contact us today to secure your footprint in this collaborative new environment.
Join the growing life science and technology cluster at Dunham Ridge

---
---
Each suite features turnkey lab space with benchwork, plumbing, electrical feeds, and exhaust and make-up air HVAC. The optimized design includes a lab support area ideal for shipping/receiving, equipment, and supplies. A separate small lab can be used as an analytical lab, tissue culture room, or other specialized area. The large, open main lab offers fixed benchwork along side walls with a flexible center open area for islands or movable carts.
---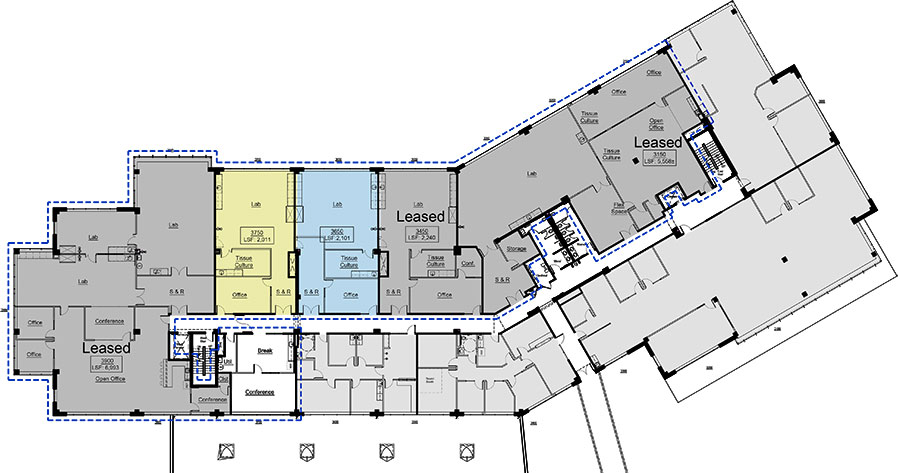 ---
---
Steel lab benches feature resin countertops and adjustable reagent shelves. Epoxy painted walls, vinyl composition tile floors, and vinyl-faced ceiling tiles provide a readily cleaned environment suitable for biosafety level 1 or 2 facilities. Each lab includes 5' or 6' wide chemical fume hood(s) with solvent and acid storage. Ceiling connections are provided for supplemental ventilation and electrical feeds. Lab sinks and emergency shower/eyewash stations are included in each suite.
---

---
Glass-fronted office areas are located along the shared corridor, encouraging a collaborative work environment. Interior windows connect lab and office areas while continuous exterior windows offer expansive views of the campus and adjacent conservation land. A large furnished conference room and shared break area are available on the floor for emerging tech users, and a covered central loading dock and service elevator ensure quick access for equipment or consumable deliveries.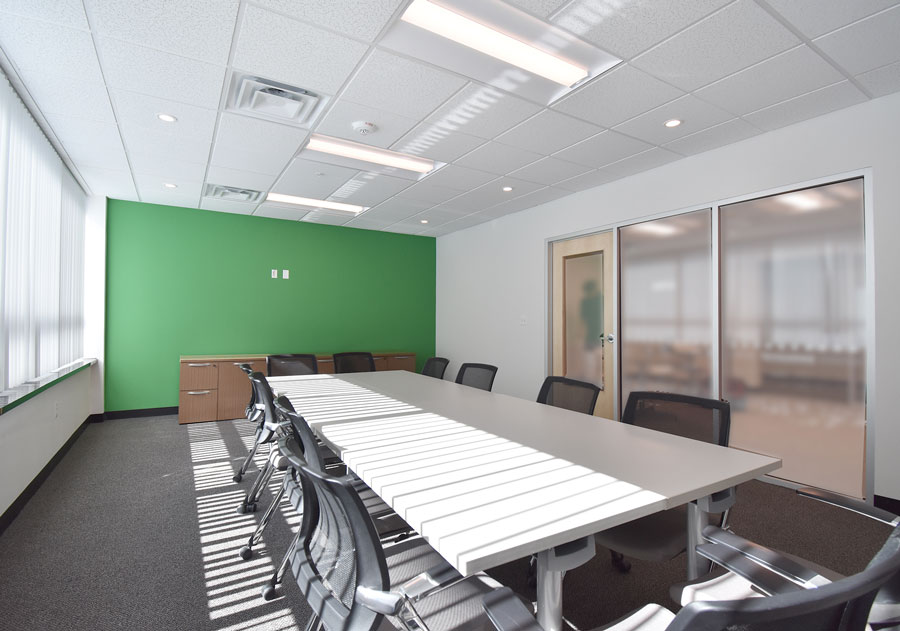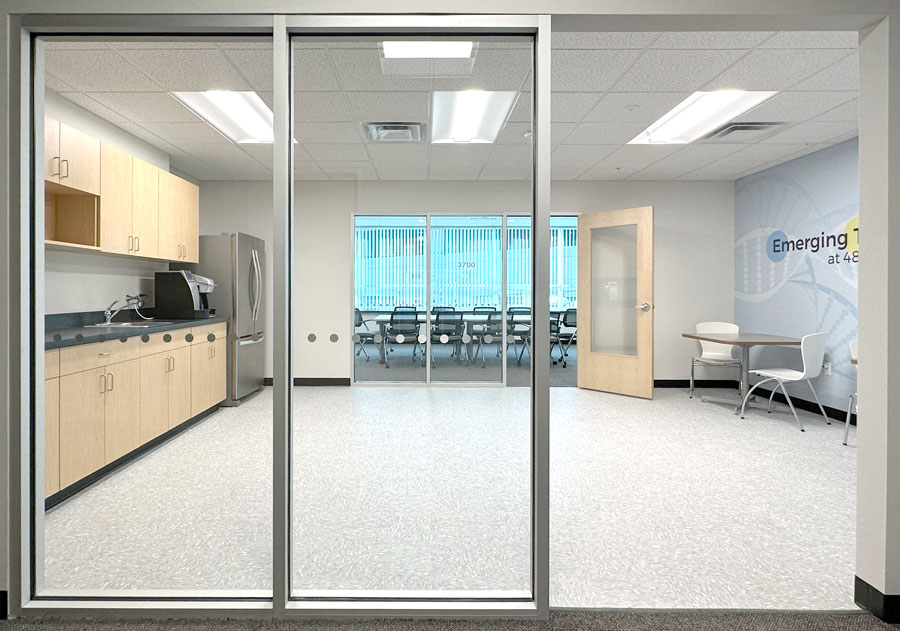 Contact a Cummings lab specialist today at

978-922-9000

.
Cummings' in-house Design and Construction teams can offer further suite modifications to meet specific client needs.