---
Incubator Labs, Wet Labs, and Clean Rooms for Lease
Cummings offers cost-effective built-to-suit space and expandable lab facilities in tech/science clusters north of Boston. With broad in-house expertise, we are uniquely positioned to deliver specialized labs quickly for life sciences, biomanufacturing, pharma, and research firms.
• Ample free parking

• Expansion space guarantee

• Easy access, minutes from I-93 and I-95/Route 128

• Area amenities, including restaurants, hotels, and shopping
Cummings is

BioReady®
MassBio Platinum Level Communities
Most of the communities in which Cummings operates have earned MassBio's Platinum Level BioReady® Community rating, indicating that they are highly favorable destinations for biotechnology companies because of bio-friendly permitting and regulations.
---
---
Cummings Properties specializes in leasing facilities to lab and tech clients. Our wide range of properties and locations, supported by our in-house design and construction teams, makes us a one-stop shop for growing firms.
Move your biotech or life science firm to Cummings Properties
Lab rates typically half of Boston/Cambridge
A better leasing value
Dedicate more funds to your research and development by paying full-service lease rates that are typically half the cost of Boston and Cambridge and include utilities, maintenance, landscaping, snow removal, base year real estate taxes, and building insurance.
Join these and other tech/science firms at Cummings Properties: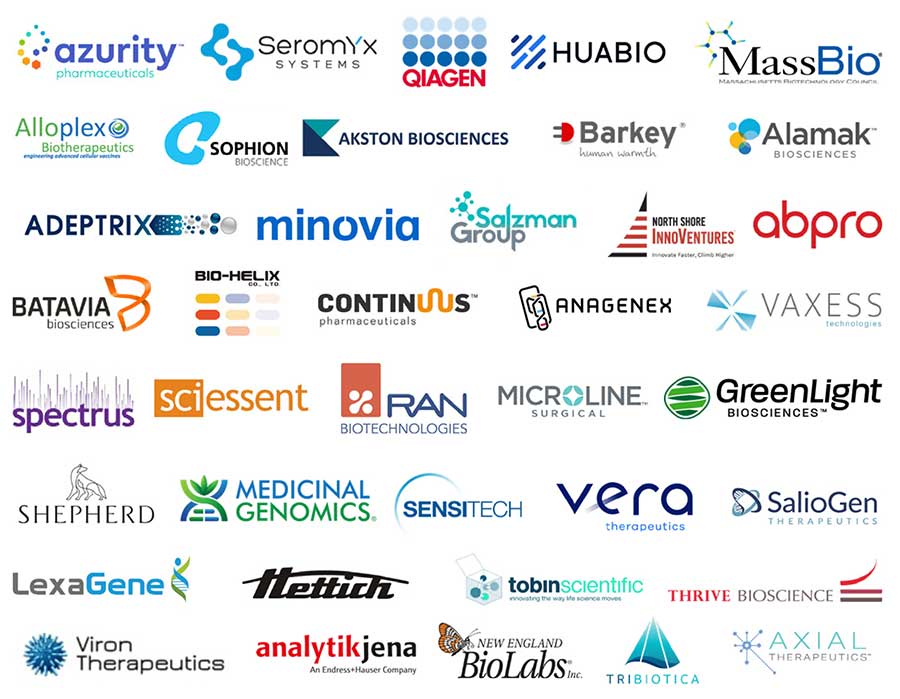 ---
Convenient locations on I-95, I-93, and MBTA Routes
Become part of the hotbed of biotech and life sciences activity in the greater Boston suburbs, and enjoy the added benefits of highway-accessible locations, plentiful free parking, and public transportation access.
In-house design and construction is the key to fast delivery
Move into your lab space sooner, thanks to our integrated leasing system that gives you access to our space planning, design, construction, building management, and financing professionals who have designed and built hundreds of specialized laboratory facilities.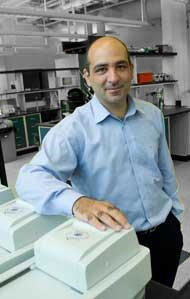 GreenLight Biosciences - 200 Boston Avenue, Medford
"We have been working with Cummings Properties for over 20 years. Not only have they always been able to meet our needs for sophisticated office and laboratory space in a timely and efficient manner, but they also share many of the values that we stand for. We look forward to continuing to partner with the team at Cummings to realize our vision." - Andrey Zarur, Ph.D., Co-Founder, CEO, and Chairman of the Board
Andrey Zarur is a longtime Cummings Properties client. He was the CEO of the successful therapeutic drug company, BioProcessors, previously headquartered at Cummings Properties' Cabot Road location. His current venture, GreenLight Biosciences, makes renewable, clean, sustainable chemicals and fuels at competitive prices, using breakthrough science and a diverse top-tier team of scientists.
Emerging Technology Center incubator labs from 1,200 SF
Cummings Properties also offers Emerging Technology Center incubator labs in Woburn, Medford, and Beverly. Ideal for start-ups, these fully built out individual lab suites include benchwork, utility distribution, and exhaust and make-up air systems.