Don't Take it From Us
Cummings Properties attracts businesses of all sizes from a variety of industries. From local residents who want to lease space in their own backyards to international firms establishing a North American branch and film scouts searching for filming and logistics locations, we can accommodate almost any business owner's need.
Below you will find a selction of client testimonials.
Sales and Marketing Search -
Cummings Center, Beverly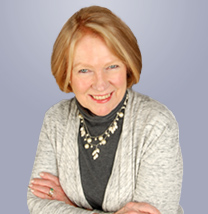 "Many people in my business work from their homes and interview candidates at the nearest Starbucks; but I always wanted a more professional environment for my business. And Cummings Center certainly was that—and more! Many, many people whom I have interviewed in my office over the years have been amazed and impressed with what they found at Cummings Center. It has been a good place for me to do business."
- Betsy Harper, President
Architects For Learning -
50 Dunham Ridge, Beverly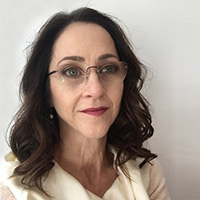 "We have had a wonderful experience working with everyone at Cummings Properties. They were so responsive to our needs, and our space at Dunham Ridge is exactly what we wanted — a warm and inviting space where we can help students know how to tackle what comes their way in school and in life to the best of their abilities."
- Dr. Bonnie Singer, Founder
MobilityWorks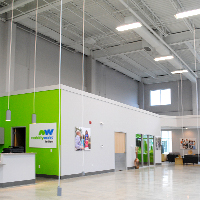 "As usual, Cummings knocked it out of the park with the electrical work and the concrete pad for the vehicle lift. Thank you so much for the fast service on something so essential to our business. Your team is always fast and efficient."
- Bill Ascolillo, Service Manager
Eliassen Group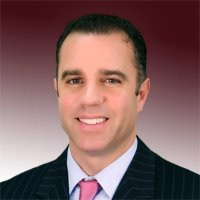 "Thank you and the Cummings team for the long-term relationship and service you provided to Eliassen Group and me. You were part of our growth story and I appreciated working with you and your colleagues over the years. I always thought you were responsive and reasonable."
- David MacKeen, Chief Executive Officer
CBS Films -
12 Gill Street, Woburn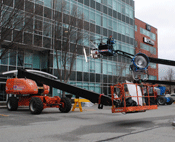 "Filming was a success! The director and producers were extremely happy. Thank you so much for going above and beyond and for putting in the extra time to make this all possible. It is always a pleasure working with Cummings Properties. Without the support of local businesses, a production like this would not be possible in Massachusetts."
- Joseph Piasecki, Assistant Location Manager, Patriots' Day
XCITEX -
8 Cabot Road, Woburn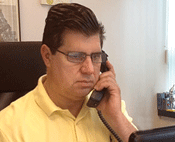 "We moved to Woburn from Cambridge for the value and convenience and got so much more! Woburn is a vibrant area that offers our employees many amenities, including great restaurant choices. Everyone at Cummings from the field staff to management is wonderful to work with."
- Peter Carellas, President
Twenty-three-year Winchester resident Peter Carellas founded Xcitex with the goal of developing technology to enable video cameras to be used as measurement tools. With more than 15 years in business, Xcitex has an excellent reputation within the video camera community.
Manganaro Northeast, LLC -
Cummings Park, Woburn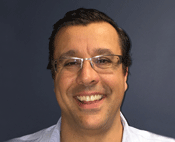 "In the more than 10 years we have been with Cummings Properties, everyone has always responded quickly to our needs. When we expanded in 2014, the transition to our new space was easy. Cummings always takes good care of us."
- David Manganaro, President
Manganaro Northeast, led by 37-year Winchester resident David Manganaro, is a subcontracting firm that has been providing quality drywall and acoustical ceiling work for commercial buildings throughout New England since 1958. Manganaro Northeast is committed to providing its clients with the highest level of professional service in the industry.
CBG Benefits -
800 West Cummings Park, Woburn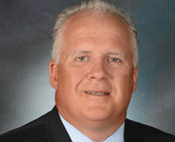 "We chose Cummings Properties because of its good reputation, the convenient location at the route 93/128 interchange, and its proximity to Boston. We've stayed and grown with Cummings because of its continued affordability, flexibility, and superior building maintenance. We also like that leasing in a Cummings Foundation-owned building means that our rent goes to support hundreds of worthy local causes."
- Chris Costello, Founder and Principal
Winchester native Chris Costello and his brother Steven founded CBG Benefits, an independent full-service employee benefits brokerage firm, in 1999, in the basement of a two-family house in Arlington. The company moved to Cummings Properties in 2006 and has since doubled its space. CBG acts as an extension of a company's human resources department, by providing its clients support in health and welfare benefits, employee communications, compliance, payroll, workplace wellness programs, and more.
Bell Curve Trading -
400 West Cummings Park, Woburn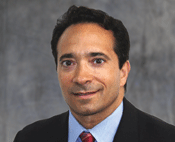 "Cummings Properties offers a great location at a good value. The staff takes excellent care of the properties, especially during the winter months, when the lots are always well plowed and safe."
- Bill Strazzullo, Partner and Chief Market Strategist
Bill Strazzullo is with the independent research firm Bell Curve Trading, a financial advisory service for mutual fund complexes, banks, hedge funds, and pension funds all over the world. He has made numerous appearances on the major financial cable television stations. A long-time Winchester resident, Bill is a graduate of Winchester High School, Brown University, and Harvard Business School. He is an active volunteer teacher at Woburn nonprofit and Cummings Properties client firm, NuPath, Inc., which provides people with disabilities the support needed to live, work, learn, grow, and participate to their fullest potential in their community.
Massachusetts Building Congress -
100 Cummings Center, Suite 328-A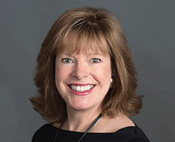 "I am thrilled MBC is part of the success story that is Cummings Center. We have been with with Cummings Properties for 20 years, 17 of which have been at the beautiful campus at Cummings Center. One of the primary reasons we continue to lease space at Cummings Center is because of the staff - the respect that they show for the tenants, the care and maintenance of the property, the constant addition of beautiful fountains and plantings - all contribute to a pleasant working environment."
- Jan Breed, Executive Director
Established in 1921, Massachusetts Building Congress provides business and networking forums and brings together decision makers from all corners of the $6.1 billion design and construction industry in Massachusetts. Through our monthly breakfast programs, social and fundraising events, and educational forums, MBC helps members promote their business while advancing the mutual interests of all. Our members include architects, owners, engineers, general contractors, construction managers, subcontractors, suppliers, vendors, labor, trade associations, bankers, lawyers, insurers, and related professionals.
New England Electrology Center -
100 Cummings Center, Suite 114-G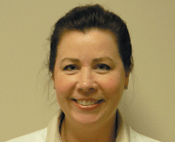 "As a first-time business owner, there was no stress when signing my lease with Cummings Properties. The entire experience has been excellent. Cummings Properties' in-house design and construction teams streamlined the process so I could spend more time developing my business."
- Barbara Curtis, R.E.
New England Electrology Center provides various methods of hair removal for all skin and hair types, as well as skin care services, facials, microdermabrasions, chemical peels and waxing. Proprietor Barbara Curtis, a registered electrologist and licensed esthetician, offers an individual plan for every client and provides a comfortable and confidential environment for hair removal and skin care treatments.
OCi Office Concepts -
100 Cummings Center, Suite 139-G
"At Cummings Center we are able to advertise, network, and receive referrals from nearly 550 diverse businesses, all in one location. Most of the companies here could use our services, making Cummings Center a great location to grow our business."
- Rick Vitale, Owner
OCi Office Concepts provides new and pre-owned professional office furnishings, in addition to offering complete office space planning and installation services. With more than 25 years of experience and customers all across New England, OCi's products are found in a variety of business settings.
Blue Vase Marketing -
100 Cumming Center, Suite 354-B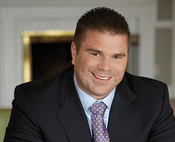 "Cummings Properties has been able to meet our space needs at every step of our company's growth. Cummings' ability to deliver quality space at excellent value has been a critical component in Blue Vase's success."
- Michael Alden, President & CEO
Blue Vase Marketing is a full-service, direct response marketing agency capable of creating a strategic marketing roadmap for a company's product. Blue Vase also manages marketing and fulfillment for a variety of products in the health and wellness areas. Blue Vase Marketing was ranked as one of the fastest growing private companies in 2013 and 2014 by Inc. Magazine.
Massachusetts Biotechnology Council -
100 Cummings Center, Suite 222-F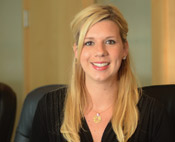 "MassBio is committed to supporting the life sciences industry throughout t he Commonwealth, so we are always looking for new ways to engage with growing regional clusters. We were thrilled when Cummings Properties offered us an opportunity to establish a presence on the North Shore and better connect with the 35 life sciences, biotech, pharmaceutical, and medical research firms located at Cummings Center. Working with Cummings has been mutually beneficial."
- Kendalle Burlin O'Connell, VP of Member Services & In-House Counsel
MassBio is a not-for-profit organization that represents, supports, and provides services for the Massachusetts biotechnology industry. Founded in 1985, it is the nation's oldest biotechnology trade association. With more than 620 members, ranging from biotechnology companies, government and foreign agencies to renowned academic institutions, we are the leading advocate for the Bay State's world premier life sciences cluster.
Xylem/Flow Control -
100 Cumming Center, Suite 535-N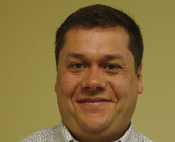 "Cummings Properties' design and construction personnel made our vision into reality and have been able to accommodate several "out of the box" design requests."
- John Sullivan, Vice President and Controller
Water is essential to life. And our life's work is water. We transport it to places it needs to go, we treat it to make it clean, and we test it to ensure its quality. We focus on the world's most critical water challenges. Xylem, derived from classical Greek, refers to the supporting tissues that help transport water and nutrients from a plant's roots to its leaves. To us, our name stands for our promise to live our values while solving our customers' most challenging water problems, and to set industry standards for fluid technology applications and water solutions.
---
---
Why Winchester professionals choose Cummings Properties
When business owners who live north of Boston need to lease space, they often look to Cummings Properties. Don't take it from us, here are some testimonials from Winchester residents who enjoy working in their own backyards.
Source Audio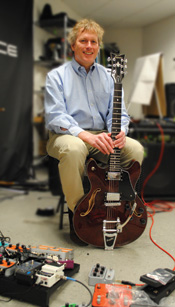 "As a startup company, we didn't want to be in a sterile office environment. Cummings Properties provided us with the perfect mix of office and warehouse space, which was exactly what we needed to create an atmosphere where our business could grow."
- Roger Smith, President
Source Audio, LLC was founded by Winchester resident Roger Smith and his business partners to design, manufacture, and market a variety of guitar and bass effects pedals for the music instrument industry. Today, with a client list ranging from home hobbyists to legendary rock band Aerosmith, Source Audio is widely acclaimed for bringing innovation to the audio effects market.
ComForCare Home Care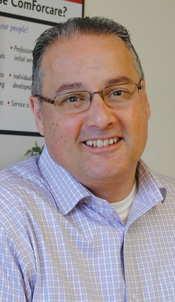 "Cummings Properties took the time to discuss our goals and commercial real estate needs, both short- and long-term, before we even signed a lease. The staff's consistent helpfulness and patience exceed my expectations."
- Lou Sirignano, Director of Operations
ComForCare Home Care, a certified homecare company led by 16-year Winchester resident Lou Sirignano, offers a wide range of geriatric home care services, including homemaking assistance, companionship, and personal care. Committed to helping seniors maintain their independence safely and comfortably, ComForCare provides the highest level of care for its clients.
Wall Street Horizon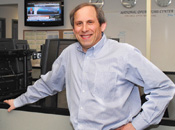 "Over the past seven years, we have expanded five times. Cummings Properties has provided modifications to our suite quickly each time, allowing us to maintain our business without losing momentum. That is truly a unique ability."
- Barry Star, Founder and managing director
Wall Street Horizon, led by 18-year Winchester resident Barry Star, is an accurate and trusted source of earnings calendar, dividend calendar, and forward-looking corporate events data for institutional traders in the stock market. Focused on providing accurate, timely coverage, Wall Street Horizon delivers a high level of trading support to the investment industry.
Montgomery Associates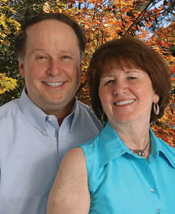 "Cummings Properties accommodated our needs, creating a custom buildout for us when we established our practice in 1987. The staff has always been responsive, and consistently makes us feel valued."
- Bob Montgomery, LICSW, CADAC and
Kathleen Montgomery, LICSW, CAC
Montgomery Associates, an adult outpatient private practice counseling service led by 30-year Winchester residents Bob and Kathleen Montgomery, offers mental health and substance abuse counseling, interventions, employee assistance consulting, and executive coaching. Seasoned professionals, Bob and Kathleen are committed to providing quality care and continuity of service to their clients and the community.
Systems & Technology Research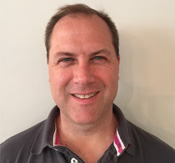 "We recently extended our lease with Cummings and are also expanding our footprint by more than 30,000 square feet. The process has been seamless, and we are on target to complete the expansion on time—in fact, most of the new suites were ready ahead of schedule."
- Dr. Mark Luettgen, President
Resolution Development Services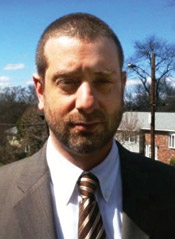 "Cummings really helped us take the next step from startup to successful company. They have worked with us through good times and bad and been a great partner. I will continue to be a Cummings renter and enthusiastically recommend them to others."
- Leo Carayannopoulos, President and CEO
Resolution Development Services is a product development company specializing in integrating vision technologies into medical devices, clinical analyzers, and consumer products. Resolution's engineers and program managers are experts in bringing device and life science products to market. It started in the basement of Winchester native and long-time resident Leo Carayannopoulos in 2009. Since then its QCIS product has become the data management solution of choice for pharmaceutical manufacturers in the United States and abroad.