Executive Committee
Ernest N. Agresti, Jr. (Vice President Administration)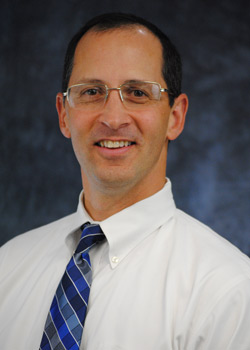 Ernest N. Agresti, Jr. is Cummings Properties' most senior administrative executive, overseeing all purchasing, sustainability, and design functions, as well as the development of all new properties. He began his career at Cummings Properties as a property manager in 1991.
A Rhode Island native, Agresti has a degree in Business Economics and Urban Studies from Brown University. He has worked in real estate for his entire career, and held management positions with two northern New England development and management firms prior to joining Cummings Properties.
Agresti is an avid sailor and snow skier and a youth soccer coach. He is a member of the Swampscott Yacht Club, has volunteered as a Big Brother, and has served on the Friends of Swampscott Sailing Board of Directors, as well as the Community Substance Abuse Center's Community Advisory Committee. He and his wife, Jennifer, live in Swampscott with their two sons, Nicholas and Joseph, and twin daughters, Samantha and Michela.
---
Greg Ahearn (Vice President-Field Operations)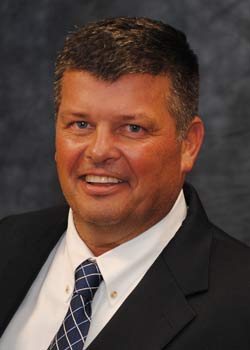 Greg Ahearn joined Cummings Properties in1992 as a plumber. He quickly distinguished himself within the Company, receiving multiple promotions over the years, and was appointed vice president of field operations in 2011. He oversees the construction and maintenance of 10 million square feet of space, and manages approximately two-thirds of Cummings Properties' 350-person staff.
A longtime Woburnite and a graduate of Woburn High School, Ahearn is a licensed master plumber and a U.S. Army veteran.
Ahearn is active in the community and serves on the Board of Directors for Woburn Public Media Center and as a member of the Woburn Public School Building Committee. He and his wife, Kris, have two sons, Kyle and Ethan. In their spare time, the family enjoys trips to York, Maine, where Ahearn spends as much time as possible golfing, boating, and fishing.
---
Eric S. Anderson (President)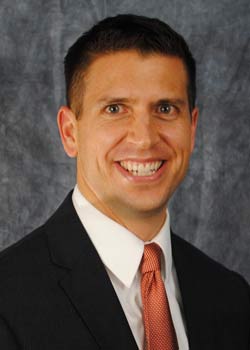 Eric S. Anderson joined Cummings Properties in 1999. He began as an associate property manager at Cummings Center, the firm's 2 million-square-foot campus in Beverly, before transferring to the Woburn headquarters, and then he steadily rose through the ranks. In 2013, he was appointed executive vice president, becoming one of only three people to hold this post in the history of the Company. In 2018, he was appointed president.
A 1998 graduate of Colby College, Anderson is a United States Marine Corps veteran. During his early years with the Company, he continued his military service as a Marine reservist. He was called to active duty twice, reporting first to Camp Lejeune in North Carolina and then to Iraq.
Honored as one of Boston Business Journal's "40 under 40" in 2013, Anderson previously served as a member of the Board of Overseers at the Cummings School of Veterinary Medicine at Tufts University, and he is vice president and treasurer of New Horizons at Marlborough, one of two retirement communities owned by Cummings Foundation. He also founded Massachusetts Association of Business Incubators. Anderson and his wife, Kari, live in Westford, Massachusetts with their two children.
---
Dennis A. Clarke (Chairman and CEO)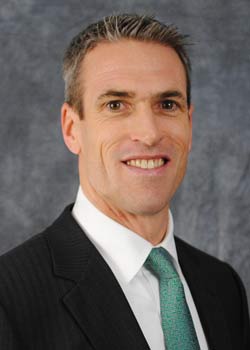 Dennis A. Clarke joined Cummings Properties in 1992 as general manager of Community Weeklies, Inc., a local newspaper chain that was closely affiliated with Cummings Properties at the time. He began working on the real estate side of the organization in 1996 as operations manager, was elected president and chief executive officer in November 2004, and was named chairman and CEO in 2018.
Clarke grew up in Winchester and graduated from Winchester High School and Harvard College. He gained business experience as a licensed commercial insurance broker and a marketing coordinator before joining the Cummings organization, where he has spent almost his entire career.
Clarke is actively involved in the community, having served as director of Winchester Chamber of Commerce, director of Woburn Business Association, a trustee of Cummings Foundation, and a corporator and chair of the Business Partners Program of Winchester Hospital. He has held multiple leadership positions with NAIOP Massachusetts, including president and then chairman of its Executive Committee. The chapter has more than 1,700 members, representing nearly 525 companies.
Clarke and his wife Alicia (Angeles), also a Winchester native, have three sons and one daughter.
---
Stephen J. Drohosky (Vice President - Cummings Center General Manager)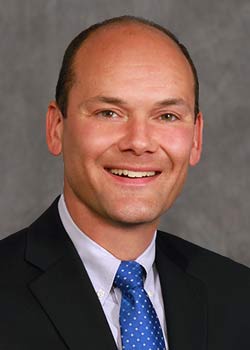 Stephen J. Drohosky joined Cummings Properties in 1997 as litigation counsel. In 1999, he brought his business and legal experience to the role of operations manager and was subsequently promoted to director of operations, responsible for all client matters and relationships and leases for most Cummings Properties buildings. In 2005, he was appointed vice president and general manager of Cummings Center in Beverly, Massachusetts, the Company's largest business park. Drohosky also oversees the Dunham Road campus in Beverly.
A native of New York City, Drohosky and his older brother were the first generation on both sides of their family to earn a college degree. He is a graduate of University of Pennsylvania and earned a JD from Albany Law School. After college, he spent two years in the commercial banking industry with Marine Midland Bank (now HSBC) and practiced commercial litigation and bankruptcy law.
Drohosky is an avid cyclist, runner, skier, and outdoorsman. He is a parishioner at St. Rose of Lima Church in Topsfield, and makes his home in rural Boxford, Massachusetts with his wife, Sandy, their two daughters, and myriad pets.
---
William F. Grant (Chief Financial Officer and Senior Vice President)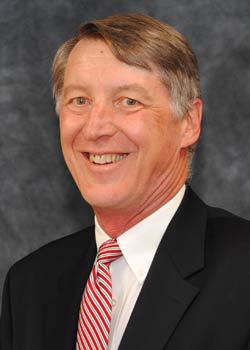 William F. Grant joined Cummings Properties as its chief financial officer in 1998. He oversees all the accounting, IT, and human resources functions at the Company.
Grant grew up in Chelmsford, Massachusetts, and received his undergraduate and master's degrees in accounting from Bentley College. He also attended the Advanced Management Program at Harvard Business School. Prior to joining the Company, Grant held several senior management positions at Tweeter, etc. and was chief financial officer for Rich's department stores from 1989 to 1998.
He has served on the board of directors of Associated Industries of Massachusetts (AIM) since 2009 and as chairperson for the Health Care Cost and Quality Committee since 2012. Previously active in town youth sports, Grant was treasurer and a member of the executive committee of the Merrimack Valley Pirates Swim Team. He currently resides in Andover with his wife, Kathy. They have two adult children, Tracie and Keith, and five grandchildren.
---
Derek S. Russell (Vice President-Operations)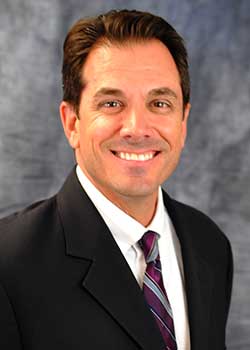 Derek S. Russell joined Cummings Properties in 2002 as an account manager. He assumed greater responsibility and a direct supervisory role as operations manager in 2011, and was appointed vice president-operations in 2018. He currently oversees all sales and relationship management activities with existing client firms in the Core and Suburban Divisions as the Company works to ensure their complete satisfaction.
A native of Hyde Park, New York, Russell earned a bachelor's degree in business communication from Bentley University. Prior to Cummings, he served as director of business development for SPINdesign, a Gloucester-based interactive design agency.
Russell and his wife, Nicole, live with their three children in Wakefield, where he coached youth soccer for several years.
---
Craig J. Ziady (General Counsel and Senior Vice President)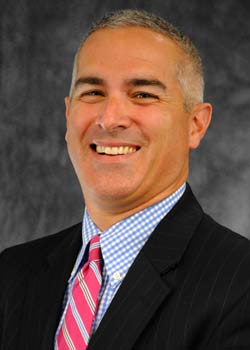 Craig J. Ziady leads Cummings Properties' in-house legal team and oversees all of the company's real estate, litigation, compliance, regulatory, and environmental matters. He joined the Company in 2007.
A long-time Winchester resident, Ziady was born and raised in Andover and graduated from Bates College with honors in English. He had apprenticeships with the United States Attorney's Office and the United States Army Corps of Engineers and taught public speaking and rhetoric at New College, Oxford University before receiving his law degree, cum laude, from Boston College Law School. Ziady first practiced in a small Boston law firm, and then joined Riemer & Braunstein as a senior partner, specializing in real estate and environmental matters. There he was counsel in numerous reported decisions, including a five-week jury trial, resulting in a $16.5 million verdict (the second highest reported verdict that year, as reported in Massachusetts Lawyers Weekly).
Ziady is a member of the Massachusetts and American Bar Associations, as well as the Licensed Site Professional Association, and serves on the Massachusetts Advisory Council of the New England Legal Foundation. His bar admissions include Massachusetts, the United States District Court for the District of Massachusetts, the United States Court of Appeals for the First and Third Circuits, and the United States Supreme Court. He is past president of the Alumni Association and current Secretary of the Board of Trustees at Brooks School in North Andover. Ziady has coached baseball, softball, and boys' and girls' ice hockey. He and his wife, Joan, also an attorney, remain actively involved with their four children's activities.
---