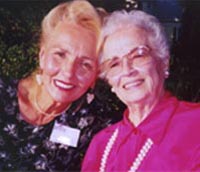 As an outstanding independent community for seniors over the 65 and older, The Meadows provides its residents with superb single-level homes, exceptional amenities, and distinctive design. The Meadows offers generous 900-1,800 square foot, one and two-bedroom units, with much open space and pleasant woodland or meadow views through many oversized windows. Many suites offer outside balconies or patios, professionally designed gourmet kitchens, oversized bathrooms and, on the top floor, skylights.
"The Meadows" is a very distinct, but integral part of the New Horizons continuing care retirement community (CCRC) in Marlborough, Massachusetts. Sharing a beautiful 40-acre campus, it is surrounded by 100 acres of conservation land and state forest. The Meadows offers one of the most serene country settings anywhere, with convenient access to Boston and Worcester. It is located just off US Route 20, very near Longfellow's historic Wayside Inn in Sudbury, and 13 miles west of Boston's circumferential highway, Route 128/I-95.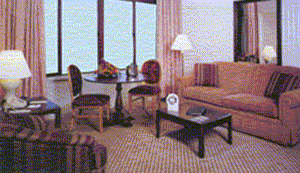 Gracious apartment homes as spacious as these are not often found, even in the suburbs. In addition to the exceptional design features, there are many practical features in The Meadows, including fully applianced kitchens, tile baths, full air conditioning, and in-unit washer/dryers. A variety of personal preferences and lifestyles is accommodated by many different floor plans.

Designed to promote choices and independence, The Meadows has not cut back on the amenities. On-site banking, a hair salon, full-service fitness club, regular on-site religious services for several faiths, common lounges and dining salons, and much more are all part of the picture. Cable television and local phone service are included.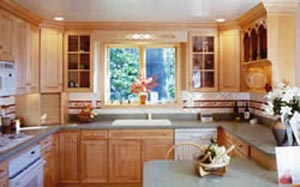 Coming home to The Meadows means coming home to a special way of life. Not only is each home unique in its design and layout, but one will also find great privacy with all the comforts and conveniences of today's retirement living at The Meadows.
The Meadows offers its residents a world of first class amenities and common area features. The architectural team has thoughtfully designed, both inside and out, a living environment that responds to the needs of today's independent active senior.
The Meadows rentals feature convenient single-floor living in elevatored buildings. Many offer skylights, patios, and balconies, and limited garage parking is also available. "The community was planned with real people in mind, to accommodate their preferences and lifestyles," Executive Director Bob O'Connor says. "We built homes, not just some cookie-cutter complex with no individual personality."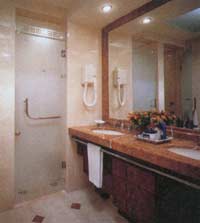 The dramatic lobby entrances, featuring a two-story atrium, extend a warm welcome to all who come to The Meadows. In addition to the cozy fireplace, one will find a large aquarium in 370 and a 15-foot waterfall in 420. Additional common area amenities include a courtesy visiting professional's office in each building, plus large function areas, mail rooms, libraries, and elegant dining rooms.
Outdoors, the campus has been carefully designed and professionally landscaped with extensive plantings, trees, and sitting areas. This delightful setting for The Meadows complements the continuous surrounding Marlborough green belt between The Meadows and Marlborough Country Club to the southeast. In addition, there are numerous on-campus recreational areas including a very large indoor swimming pool, fitness center, and walking trails, as well as abundant free parking for residents and their guests. Residents pay a 100 percent refundable $30,000 Entrance Fee for apartments in 370 and 420 Hemenway, while residents of the Cottages pay $10,000.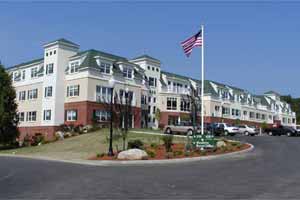 The Meadows' developer, Cummings Properties, LLC of Woburn, is no stranger to the concept of "building what people want." For the past 30 years, the family-owned firm has grown to own and operate nearly eight million square feet of office and residential real estate in 10 communities north of Boston. What's more, officials report that the firm has been debt-free for nearly a decade.
In 1989, the company purchased the former Choate Memorial Hospital in Woburn, and created not-for-profit New Horizons at Choate. The upscale 125-resident retirement community has been lauded by state officials as a model for assisted living. The firm also built and managed Place Lane Condominium, a 149-unit luxury condo building in Woburn.