New Horizons - Woburn, MA
781-932-8000
This section deals exclusively with Massachusetts independent and assisted living at New Horizons in Woburn, MA. Information about assisted living in Marlborough, MA is in the previous section. Above, New Horizons' residents and staff gather at a community fall road race sponsored by New Horizons and Woburn Police Department.
Assisted Living in Boston
New Horizons Massachusetts retirement community has a total of 120 apartments housing about 125 seniors, plus Choate Medical Center in Woburn, MA. This upscale, award winning retirement community includes 94 suites for seniors, up to 35 of which may receive assisted living services from Winchester Hospital/Homecare, and the balance of which are for independant living seniors. In addition, there are 26 apartments serving the memory impaired in the Hearthstone Alzheimer's Care Center. The 50,000 square foot Choate Medical Center on the ground floor is occupied by Woburn Medical Associates, Bournewood-Caulfield Counseling Center, Winchester Hospital Collection Station, Woburn Nephrology, Winchester Spine Center, Orthopaedics Plus, Woburn Dialysis Center, Hearthstone Alzheimer corporate offices, and First Steps Early Learning Center.
Following the closure of Woburn's 150,000 square foot Choate Memorial Hospital in November 1989, Cummings Foundation New Horizons, Inc. was incorporated on January 4, 1990. The goal was to acquire the hospital property and create a major corporate philanthropic presence for Cummings Properties, LLC in the community where the firm had its beginnings and earliest successes. About 75 percent of New Horizons' staff members are local Woburn residents. The rendering above is of the original hospital around 1906.
The actual purchase of the former hospital property occurred through U.S. Bankruptcy Court in Boston, on January 5, 1990, when the late Judge Harold Lavien awarded the property to the new corporation, a subsidiary of what was then Cummings Properties Foundation. The total purchase price was $3,110,020.
The city of Woburn then granted New Horizons a Special Permit to convert the hospital into a not-for-profit assisted living community, by a 7-2 vote of the Woburn City Council on February 6, 1990. Next, the corporation was approved by the Internal Revenue Service as a tax exempt private operating foundation on April 27, 1990.
With additional contributions from the Foundation and Cummings Properties totaling several million dollars, New Horizons initially received unsecured loans from two local banks to complete the reconstruction.
New Horizons at Choate welcomed its first residents in August 1990. With all loans since fully paid off, the community has a net worth today of more than $17.5 million, while the combined net worth of New Horizons and Cummings Foundation is now almost $800 million.
Now operating as New Horizons at Choate, LLC, the corporation is a 501(c)(3) operating foundation with a 12-member volunteer board of trustees. In 1998, it was determined that the board's elected chairman, vice chair, and clerk would serve for indefinite terms, while up to nine other members typically serve three-year terms, with three trustees rotating off each year.
Located near historic Horn Pond in a neighborhood of traditional Victorian homes, New Horizons retirement community is a short distance from local shopping, banks and churches, and only minutes from Routes 128, I-93 and downtown Boston.
New Horizons MA Retirement Community offers both independent and assisted living near Boston. As a not-for-profit residence, its rates are considerably lower than those of most similar top-tier communities. This is particularly so also because New Horizons assisted living centers have enjoyed substantial financial backing from Cummings Foundation, Inc., and substantial personal involvement by the Cummings family.
Inclusive monthly fees average about $2,300 for independent living. An additional $1,673 monthly for the assisted living program includes up to 90 minutes of personal care services daily by Winchester Hospital certified home health aides. All residents pay a 100 percent refundable $50,000 Entrance Fee and furnish a guaranty from a suitable individual, usually a family member, prior to moving in. Both programs include full accommodations, utilities, all meals, light housekeeping services, 24-hour front desk service, comprehensive recreational and activities programs, scheduled transportation for outings aboard our own minibus, and much more.
In keeping with the property's longstanding legacy of serving the immediate local community, applications for residency in New Horizons at Choate are presently being accepted only from current or former residents of Woburn, Winchester, and Medford, MA, or from prospective residents who have immediate family members in these communities. At New Horizons in Marlborough, a much larger and more expansive facility, there presently are no such geographic residency requirements, and there is currently no waiting list due to the more sizeable campus.
A full program of recreational and cultural activities offers residents opportunities to do the things they enjoy, or try new ventures in the spacious recreation lounges. Many outings to Boston and other areas are planned, and courtesy transportation is available to local shopping areas and churches.
All New Horizons independent suites have their own mini-kitchenette. There are many libraries, sitting areas and lounges (both indoors and out), and a varied schedule of appropriate activities. New Horizons' own air-conditioned minibus provides free transportation for scheduled shopping trips and community activities.

Residents in our "Baldwin Suites" assisted living program receive convenient added services, including help with daily activities, self-administered medication management, access to on-site home care aide assistance 24 hours per day, seven days per week, meal and trip escorts, and more, by Winchester Home Care, an affiliate of nationally acclaimed Winchester Hospital. Baldwin Suites residents (only) currently pay an additional fee of $1,673 per month for Winchester Home Care's convenient services, which is the same fee charged to New Horizons by Winchester Hospital.
Other residents (in the independent living suites) who prefer assistance on a less frequent schedule, may arrange for services directly with Winchester Hospital Home Care, or with any provider of their choice.
Similar in principle to New Horizons' assisted living program, the on-site independently-owned and managed Hearthstone program accommodates up to 26 additional residents for the care and treatment of those living with Alzheimer's and other dementias.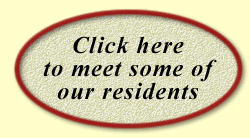 New Horizons at Choate also owns and operates the adjacent Choate Medical Center. Residents may conveniently contract directly with any of the many on-site health care practices, including Woburn Medical Associates (a five-physician, internal medicine practice), Woburn Davita Dialysis Center, Bournewood Hospital Counseling Center, Woburn Nephrology, Winchester Hospital Specimen Collection Station, Winchester Spine Center, and Orthopaedics Plus, a major physical therapy provider also affiliated with Winchester Hospital. In addition, a full-service dental office is located directly across the street from New Horizons at 26 Warren Avenue.
Besides sharing a name, the two New Horizons communities also share much information and considerable buying power. They are in different geographic markets, and are not perceived as competitive in any way.
Choate Medical Center offers on-site medical care for New Horizons and for the entire greater Woburn community. A group of Winchester Hospital internists and primary care physicians runs Woburn Medical Associates, while elsewhere in the center another affiliate of Winchester Hospital - Orthopaedics Plus - offers physical therapy services. Bournewood Hospital has on-site mental health counselors in its facility, while Woburn Davita Dialysis Clinic runs a very busy 15-seat dialysis center here.
A plan of New Horizons' property was recorded at South Middlesex Registry of Deeds, on April 26,1993. This plan shows a separate lot created at 17 Warren Avenue and donated to Supportive Living Inc. for the construction of a home for people with traumatic brain injuries, leaving New Horizons with 5.49 acres. "Warren House" was completed in 1997, and now has 15 residents.
The substantial rental income derived from these medical facilities is applied toward New Horizons' food service costs. Thanks in part to this income, and the ongoing subsidy of resident fees by Cummings Foundation, the monthly fees at New Horizons at Choate remain substantially lower than those of any similar-quality community in the area. Presently, there have been no increases in "rent" or meal charges for existing residents at New Horizons at Choate since 1996!
After first joining New Horizons at Choate in 1994, Executive Director Christine Coakley (781-932-8000) gained extensive experience in her role as director of community relations. She also served as property manager for the adjacent Choate Medical Center. Born and raised in Woburn, Christine continues to make her home there with her husband of more than 25 years, Michael Dudal.
Associate Director Judy Kane comes to New Horizons with extensive operations and administrative skills. Judy has vast experience working with residents, family members, and caregivers in both assisted living and nursing home settings. Judy and her husband, Marvin, reside in Salem, MA.
Barbra Graham assumed the role of Director of Community Relations in 2013. In her original position as activities director, Barbra proved to be an innovative and creative influence on that department for several years. Barbra has resided in Woburn with her husband, Chuck, and their three daughters since 1991.
NHC trustees shown during their October 2004 meeting include (seated left to right): Everett J. Mawn, Kathryn A. Martin, Dr. Kenneth K. Tucker, Rev. John W. Taylor. Standing: William Cummings, Joyce M. Cummings, Atty. Susan F. Brand, Joanne Campbell, and Representative Jay Kaufman. Not pictured are Fr. Wayne L. Belshner, Marie B. Coady and the late Chief Leo McElhiney.
---
Welcome to New Horizons! Very likely, our not-for-profit community of warm, wonderful neighbors will impress you, and we look forward to your new residency. The application process is easy to follow with these simple steps. Staff members are always available to assist throughout this process and thereafter as well. Because New Horizons is very much a private community facility, in accordance with the property's 160-year old local charitable legacy, applications are accepted only from current or former Woburn, Winchester, and Medford residents, or their immediate family members.

Please complete the Application for Residence and sign the Disclosure of Rights and Services form. Then, please either mail or drop off the application and the disclosure at your convenience, along with a check in the amount of $2,300 (this includes the $300 non-refundable Application Fee for administrative processing, and a fully-refundable $2,000 Waitlist Deposit).



When the applicant's name advances on the waitlist, eligible candidates are sent a Physician's Statement to be completed by the primary care physician. The waiting time for move-in is typically three to six months. New Horizons' policies provide that at least half of all new residents will be accepted on a strictly first-come, first-served basis from the chronological waitlist. Some others will have priority access, in accordance with established guidelines.



After New Horizons receives the Physician's Statement, an in-person interview is scheduled with the applicant to confirm that New Horizons can still meet his or her needs. At the same time, a determination is made as to whether the applicant is best suited for residency with or without assisted living services. The applicant then pays the 100% refundable $50,000 Entrance Fee to gain a ranked position on New Horizons' waitlist.



Once having paid the fully refundable Entrance Fee, any applicant's progression to actual residency is always subject to availability of the specific type of living suite desired. When there is an available suite, a prospective resident may reserve or decline any particular unit, and may always "pass" on any unit without losing his or her position on the waiting list. Once the prospective resident chooses a suite, a signed Residence Agreement is submitted, along with a copy of a Durable Power of Attorney, Continuing Guaranty, and other documents. Because of the exceptionally high demand for residency at New Horizons, financial responsibility for the selected unit begins as soon as the suite is ready for occupancy.
When a waiting list exists, as it almost always does, New Horizons may offer special priority arrangements and incentives for prospective residents interested in temporarily moving to our sister facility in Marlborough. Future residents who have completed the application process are invited to participate, without charge, in New Horizons activities, if they care to. They are also encouraged to occasionally visit for lunch or dinner, for instance, as guests of New Horizons, to begin familiarizing themselves with their future home.
Please do not hesitate to let us know about any questions you may have, or if we may assist in any way. We are delighted that you are considering joining our community of wonderful neighbors, and will do our best to help make your transition smooth and pleasant. After all, this is home!
IMPORTANT DISCLOSURE

Although most seniors would prefer assisted living over nursing home residence, assisted living facilities in Massachusetts may not provide 24-hour skilled nursing care, and they are not appropriate for everyone. Residents come and go as they wish. They are not under constant oversight, and sometimes they make choices that may not appear to be in their own best interests. New Horizons is a not-for-profit community that provides personalized supportive services with the activities of daily living, but does not, and can not, monitor its residents.
New Horizons at Choate, LLC
21 Warren Ave.,
Woburn, MA 01801
781-932-8000
New Horizons at Marlborough, LLC
400 Hemenway St.,
Marlborough, MA 01752
508-460-5000